Spirit Airlines is not necessarily bad, in fact, it aims to deliver good flight experiences to customers. However, in some aspects, the carrier may require improving its services. The carrier's services range from ticket reservations, flight modifications, on-board amenities, airport assistance before and after landing, etc.
Considering whether or not is Spirit Airlines bad, its services are associated with both good aspects and areas of improvement. Although Spirit Airlines' bad or worst experiences are not majorly noticeable, the scope for improvement persists.
According to Spirit Airlines fliers' reviews, by working on concerns such as complex reservation methods, fewer free amenities, long queues while checking in, etc., greater satisfaction can be provided.
Why is Spirit Airlines So Bad for On-Ground Experience?
The on-ground experience for Spirit is not considerably bad but varies as per different services and how they are managed. Mainly, the services comprise the use of this airline's website or app, airport experience, check-in services, etc. Majorly, when flying with Spirit Airlines, these services are not really that bad but require betterment in some aspects.
Spirit Airlines Website and App Could Be More User-Friendly
Spirit Airlines' website and mobile application are the key factors linked to the on-ground experience of passengers. Hence, both mediums ought to ensure their convenience. While the website of the airline is good and functional, it seems to have multiple options, buttons and features organized less appropriately.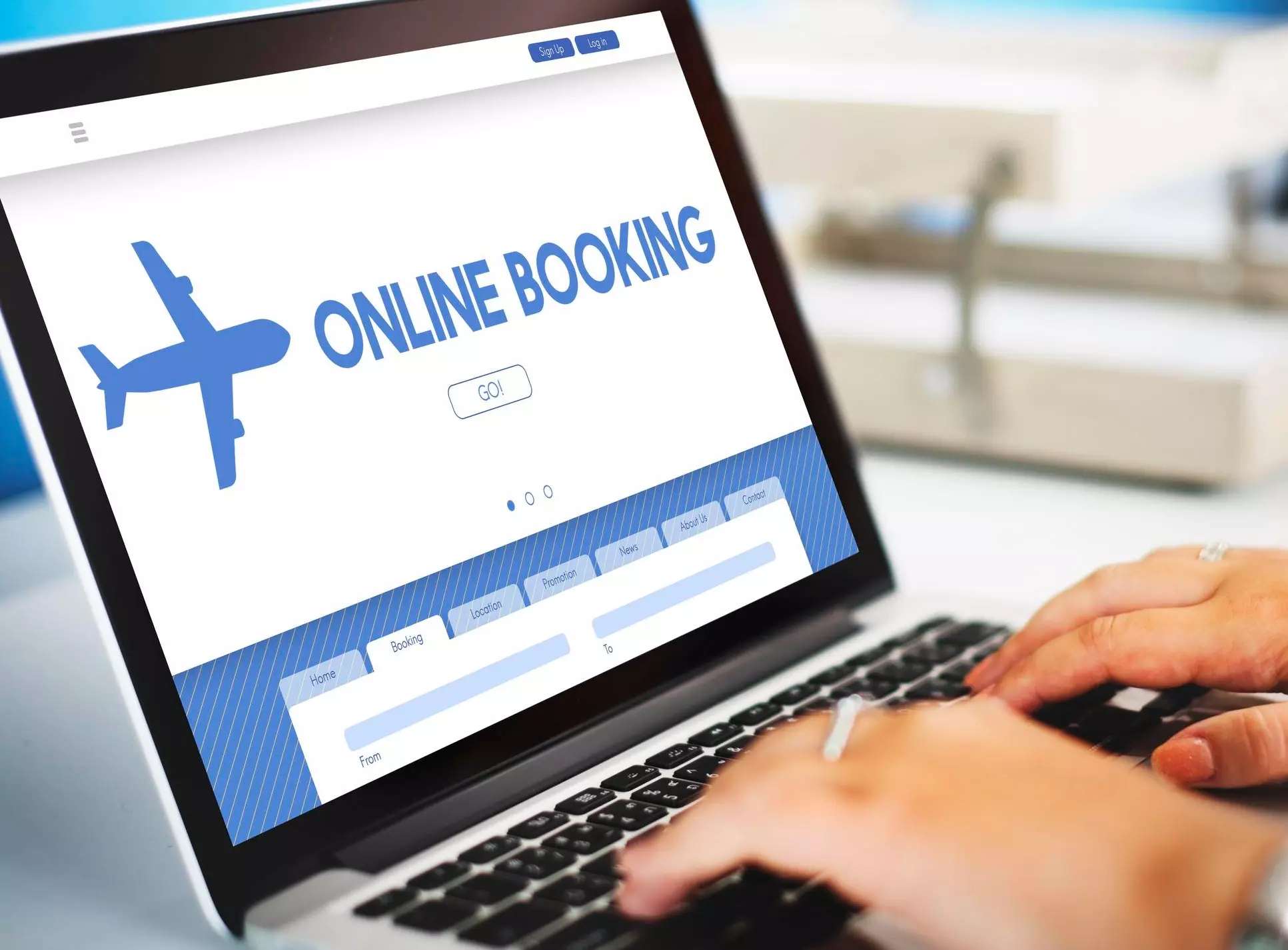 When it comes to its mobile app "Spirit Airlines", the carrier aims to provide many features on the go. These include check-in, learning the status of a trip, booking cheap flights on Spirit, etc. While the app is not that bad, it lacks the ease of using these features.
Sometimes, the check-in process is left incomplete when initiated via the app.
As the app works slowly for some users, their experience is slightly compromised.
Certain bugs have not been fixed for 1 year, hinting at what's wrong with the app.
When completing web-based processes, frequent ads further indicate why is Spirit Airlines bad.
Above all, however, it is notable that the airline is aware of such concerns. It does provide solutions to customers when the airline's team is approached.
Spirit Airlines Customers Experienced Long Check-In Lines
Although, considering some Spirit Airlines reviews, fliers experience long queues while checking in, it remains an important process to be completed. A flier can even miss a flight if he/she fails to complete the check-in process due to a long queue. This can eventually be the worst experience for the passengers.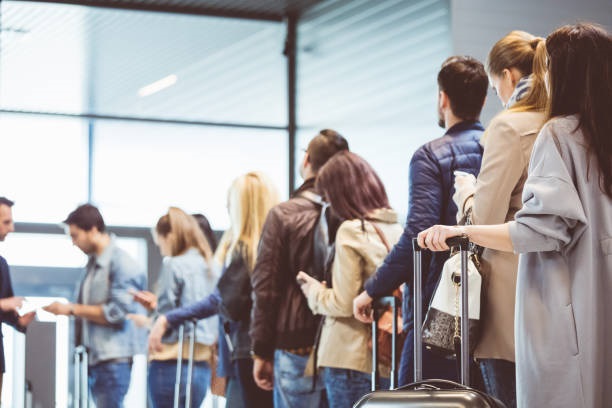 However, the airline makes efforts to manage the queues efficiently.
The airline also has self-service kiosks at the airport for check-in.
These kiosks can save time and ensure better management at the airport.
Hence, Spirit Airlines isn't really that bad, provided that long check-in queues are managed.
Spirit Airlines Gates and Terminals Can Be Congested During Peak Seasons
As millions of people fly with Spirit every year, the gates and terminals can be crowded.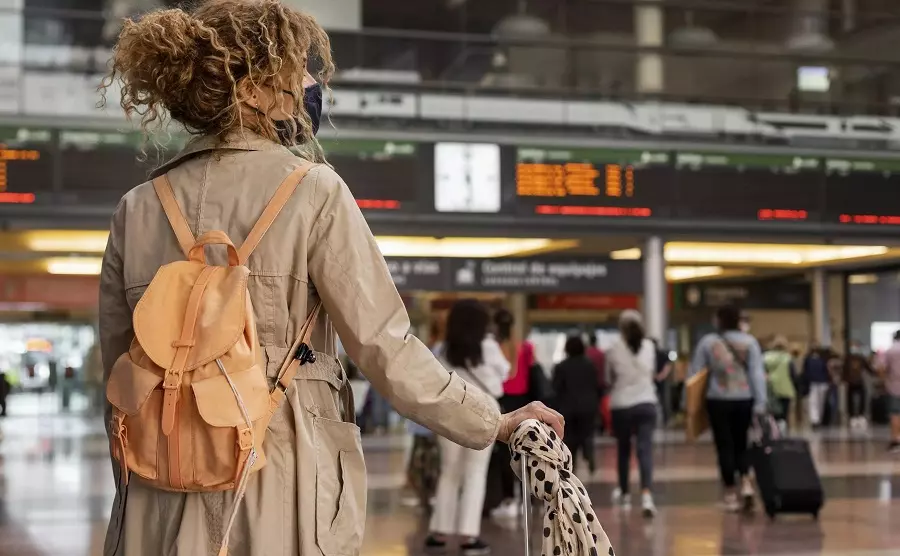 While its low costs can be one of the reasons for the airline attracting numerous passengers, crowded terminals can lead to some discomfort.
Given the affordability, Spirit isn't a horrible airline or as bad as they say. However, during peak seasons, passenger traffic can be high, resulting in crowded gates and terminals.
Here are some reasons explaining why is Spirit Airlines bad, specifically during the peak season:
At crowded airport terminals, it can be difficult to walk with kids or elderly people.
However, Spirit makes security arrangements for smooth on-ground functioning.
Although the airline cannot limit the crowd, it can regulate these processes to avoid delays in:

Check-in
Depositing bags
Security checks
Boarding planes
Spirit' Saver$ Club Benefits Could Be Improved
Spirit Saver$ Club is a program that offers a range of benefits but with limited usage. Upon purchasing this plan, the standard Spirit fares will turn into Saver$ Club fares for the fliers. However, due to their limited use, passengers can find the benefits applicable only to some trips.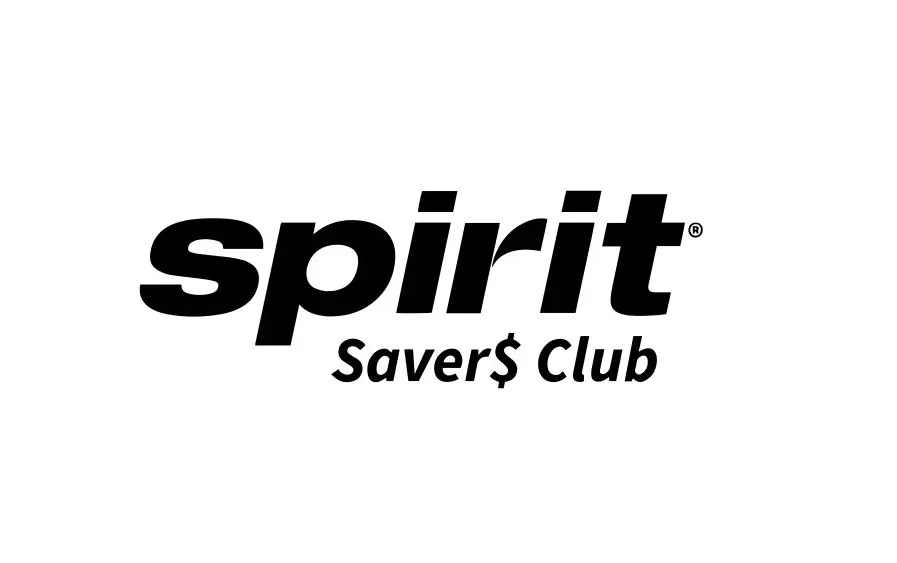 This program by Spirit Airlines isn't that bad but the limitations combined with benefits can result in mixed experiences.
With this, for only up to 8 guests in a booking, 50% baggage charges can be saved. 
The program begins with a 1-year plan for $69.95 which can be pricey for certain fliers.
This plan requires auto-renewal. Passengers may find the overall cost higher than their budget.
It provides quick security and boarding perks, among others, only for limited people in a booking.
During peak seasons, limited boarding perks can even make some people hate Spirit Airlines.
Spirit Airlines May Charge Passengers for Online Bookings
A passenger can book Spirit Airlines tickets online while sitting in the comfort of his/her home. According to users though, a passenger usage charge is added for online bookings, specifying how is Spirit Airlines bad with respect to ticketing experiences.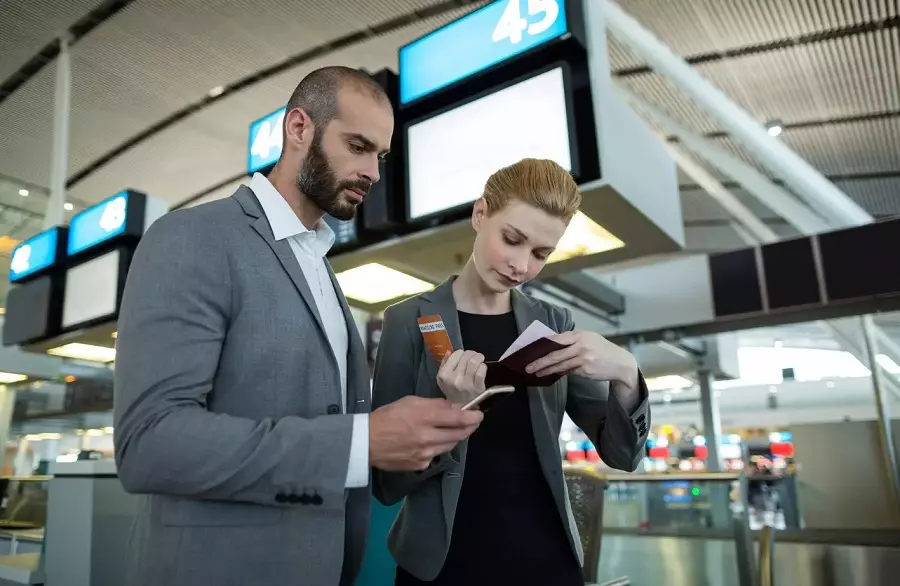 The charge varies as per bookings but has to be paid. This may not entirely make Spirit less preferable for all. However, for users expecting affordability, it can actually be bad.
Being unaware of passenger usage charges can cost extra money.
But these fees can be avoided when airport bookings are made.
Offline booking is a money-saving option especially if multiple people are traveling.
The travel cost to and from the airport also needs prior consideration.
Ticket Management Policies Make Flying Worth With Spirit Airlines
This airline has its policies in place to help its fliers manage their trips. They can make changes to their travel plans up to 1 hour before the schedule.
It is one of the reasons why is it worth flying Spirit Airlines when changes are unexpected. However, this comfort is ensured only when the policies are thoroughly understood.
Passengers can manage their tickets by:

Visiting the official website.
Contacting the airline via phone call or social media.
Speaking directly to any service agent at the airport.

It offers to standby for an earlier flight for $99.00 per flier.
This can be a high amount for certain passengers, requiring modifications during emergencies.
With a Bundle It Combo, one can change flights once without any charges.
Changes/cancellations made a minimum of 60 days earlier will be free.
However, any such changes made within 60 days will be chargeable.
A passenger can be eligible for a full refund, subject to a policy condition.
This is when a reservation is canceled within 24 hours of booking.
Also, the flight's departure should be a minimum of seven days later to exercise the policy.
Spirit Airlines Does Not Provide Free Baggage Allowance
Spirit airline has specified the fees for checked bags since, usually, it does not provide a free allowance. In relation to this, how is Spirit airlines bad can be understood from the point of view of passengers who require flying with more luggage but on a budget.
Checked baggage costs have to be paid by the passengers of this airline.
But the cost can be cheaper if payment is made while booking.
As per Spirit airline reviews, charges are expensive when paid at the airport terminal gate. 
Checked baggage fees for the airline can vary depending on these elements:

Date of travel
The route the passenger is traveling
Time of purchase

Irrespective of the factors above, the airline can levy a minimum of:

$33 for Aguadilla
$35 for Atlanta
$40 or so for other locations
Spirit Will Randomly Assign Seats At Check-in
At the time of check-in, Spirit airline randomly selects seats for passengers. This may not be a con for those who are flying individually. But for groups, partners, or families, random allotment of seats can be concerning.
As some Google reviews unfold, this can be an issue especially when it comes to children, elderly people, or patients. 
One can get a self-selected seat only by paying for the same.
Some passengers call this experience bad, especially when flying for the first time.
For others, this may not be perceived badly as ticket affordability is ensured through this measure.
Spirit's Bundle It Combo Makes Seat Selection, Boarding, and Baggage Process Easy
On Spirit Airlines, the option of Bundle It Combo is available after selecting the required flight. One gets to buy extra bags after choosing this plan. Undoubtedly, the plan is beneficial. But passengers can only opt for the plan for select markets and travel dates. Yet, the option it offers is hard to miss out on.
Some key points should be considered to find out if Spirit Airlines is bad for fliers with this plan:
One need not have to pay for seat selection with the Bundle it Combo availed.
Passengers with this subscription can board early.
With this plan, flying Spirit is worth it, provided that the travel dates are covered under it.
How Bad is Spirit Airlines' In-Flight Experience?
The inflight experience for Spirit Airlines is considerably good. Many passengers have expressed how the airline provides good onboard assistance.
Passengers can enjoy snacks and use Wi-Fi onboard. The in-flight experience is formed due to other services too. The only reason why some may consider these to be bad is the charges associated with the services.
Spirit's Seats Are Not Luxurious But Comfortable
In case travelers need luxury seats for extra space, they can opt for a Big Front Seat on Spirit. This is the only luxury in terms of seats that they can have onboard.
Whether is Spirit Airlines bad when it comes to comfort is an important concern for some, regardless of how long a flight's duration is. Several travelers consider that the seats at Spirit are comfortable. 
As per others, the cost of these seats can draw some concerns. In terms of costs, here are some problems with Spirit Airlines seats:
To book a Big Front Seat in advance, they need to pay $12- $750 per seat.
In case of onboard seat upgrades, the same seat will cost them $25 to $250.
Since the charges are not always reasonable, seat experiences can be unlikely.
Since Spirit Airlines has received low ratings on seat comfort, investing in the Big Front Seat becomes vital when heading on to a long journey. Even for better legroom, this option should be preferred. 
Spirit Airlines Lacks Complimentary Food and Beverages
One may find Spirit to be bad due to limitations on free food and drinks. In this regard, the carrier can be bad only for those who expect high affordability. Given that complimentary services are limited, budget-friendly fliers will have to pay more than they expect to keep themselves satiated onboard.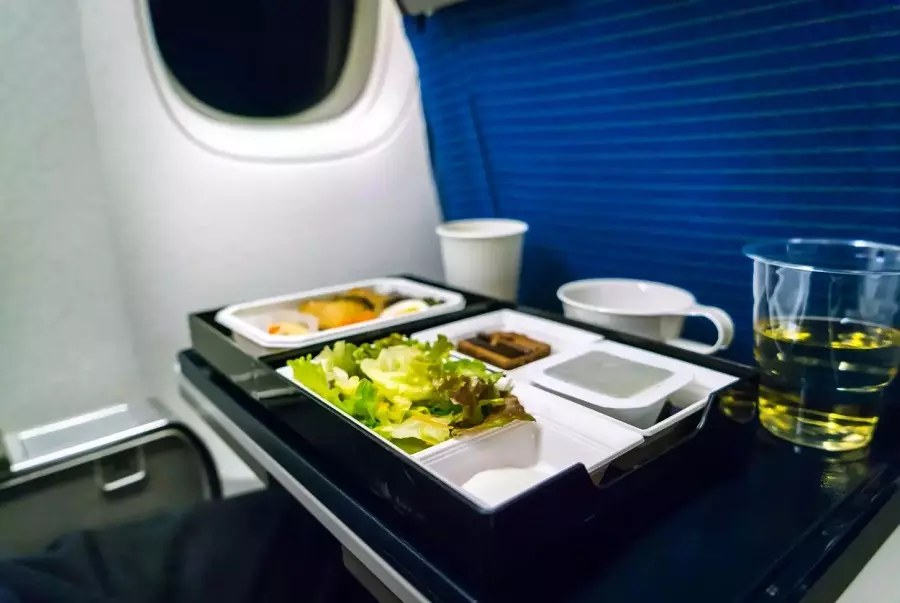 Cost-controlling, though, is one reason why is Spirit Airlines good. By limiting free food/drinks, it is able to invest in other essential areas that favorably contribute to its reputation. Spirit safety measures inclusive of crew training and in-flight equipment are one such example.
Since Spirit is not unsafe, the airline is a reliable option for those who want to fly but with limited amenities available for free.
Spirit Airline Charges Extra For The WiFi To Keep The Fares Low
Spirit WiFi services are given onboard at a good speed. However, the airline charges extra for the same to keep the fares low. The passengers always have the option of buying the plan according to their preferred speed. Nevertheless, the Spirit WiFi plans are limited, for some fliers, Spirit Airlines can be bad to fly with.
Based on several Spirit Airlines reviews, Wi-Fi experiences can be good or bad, depending on the plan selected and the needs to be met. For long journeys though, it is worth accessing the in-flight internet to remain updated.
Spirit Airlines Provides Decent On-Board Assistance
The onboard assistance provided by Spirit Airlines is largely good. As per the needs of a flier, assistance is given. This airline attracts kids, people with medical conditions, the elderly, and others.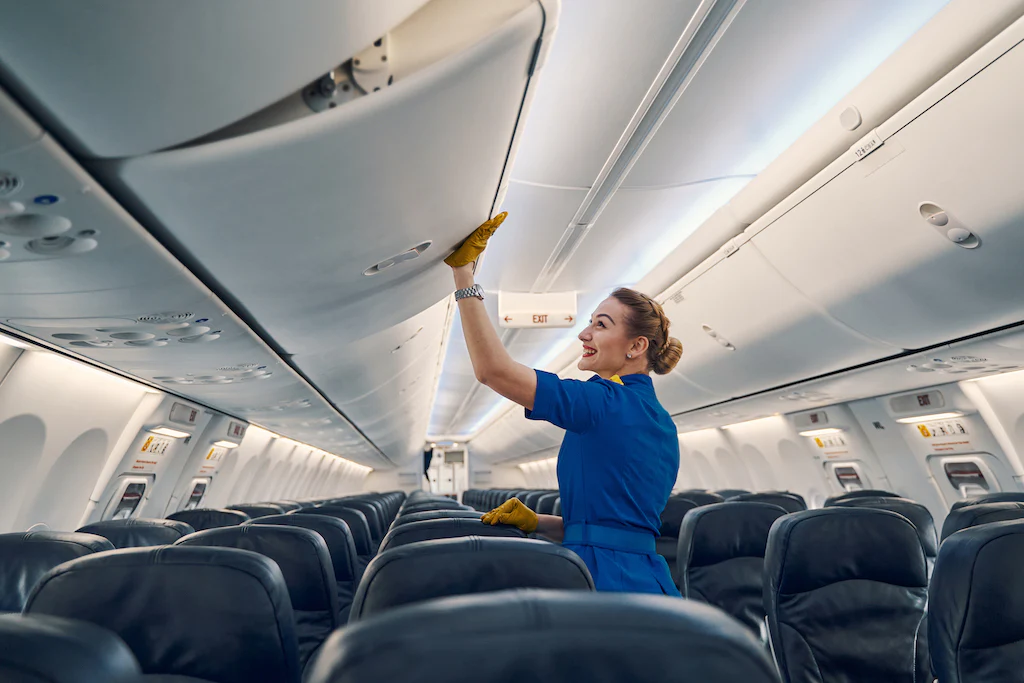 Arguably, certain delays can arise when assisting fliers during peak travel time. Other than this, there is nothing majorly wrong or so bad with the airline.
So, is Spirit Airlines Bad?
Being a low-cost air carrier, the services provided by Spirit are good. For the additional services, the airline provides the option of buying them, as and when required. In some aspects, it may lead to bad or even the worst experiences. Largely though, Spirit is preferred by many fliers.
FAQs
Is Spirit a bad airline?
It isn't bad but is a low-cost carrier with limited services.
Is Spirit Airlines safe to fly?
Yes, Spirit airline is largely considered safe for air travel.
Why does Spirit Airlines have a bad reputation?
Spirit Airlines' reputation is partly due to limited free amenities.
Is Spirit Airlines really that bad for in-flight experiences?
The airline offers decent in-flight experiences but levies additional charges.
Why is Spirit Airlines so bad?
Spirit is known for its strict baggage fees, lack of amenities, etc., but it is not entirely bad.
Is Spirit Airlines that bad for travelers with medical conditions?
No, this carrier is good and provides assistance to passengers with special needs.
How bad is Spirit Airlines for seat selection services?
Spirit Airlines randomly assigns seats. Therefore, it is less preferable for some fliers.
Why is Spirit Airlines bad for on-ground experiences?
Some passengers may find Spirit's website/app slightly confusing, making it seem bad.
Is Spirit Airlines as bad as they say?
The Spirit airline may not offer many amenities but offers satisfactory services.